Who is Yunmai
As humans have evolved, so have the tools we use. Today's technology lends a helping hand, simplifying our lives. We believe it should make our lives healthier too.
That's why we founded Yunmai Technology in 2014 on the ethos that technology can, and should, be channeled to enhance wellness. All of our products are specifically designed to help people live healthy lives, and be in control of their fitness while improving their athletic performance. We offer tools for easy to access workouts and higher efficiency workouts, including tech for quick warm-ups, instant recovery, and precise data tracking. In other words, we use technology to help you Simplify Your Workout.
Our Cutting-Edge Products
Unlock the best version of yourself, no matter where you are in your fitness journey.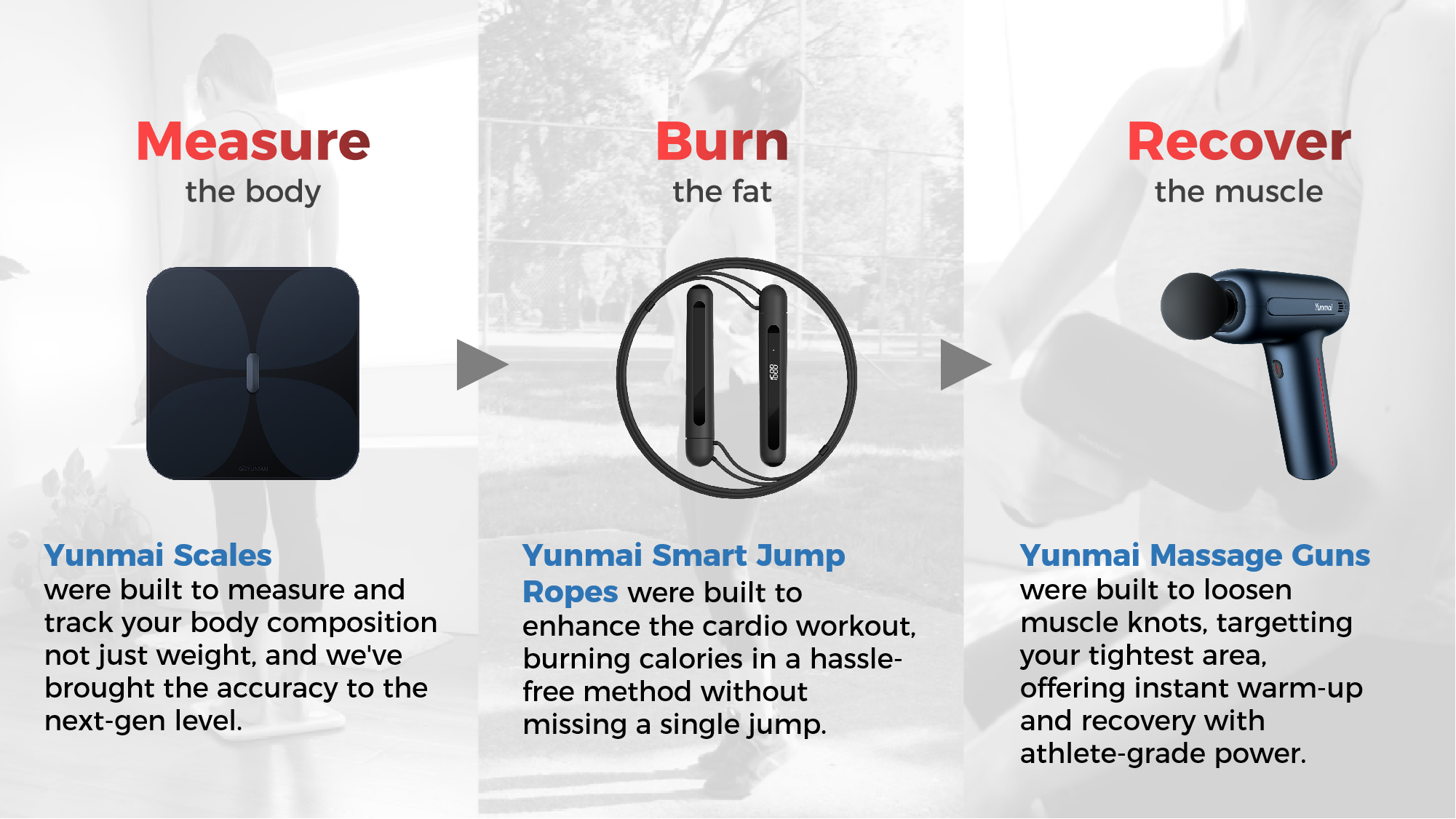 Today, Yunmai products are sold in 115 countries as we continue on our mission to leverage tech to simplify fitness and help active people unlock the best version of themselves.
Founder - Wyatt Wang 
Wyatt Wang, Founder&CEO and Chairman of Yunmai, took an unconventional road to business success. 

Global Ambassador- Ansu Fati
In April 2021, Yunmai announced its first Global Brand Ambassador for its line of massage guns, Ansu Fati. Fati is a 19-year-old professional footballer for FC Barcelona in Spain. Nicknamed "the new number 10", Fati wears the same number as previous notable Barcelona 10s Leo Messi and Ronaldinho. The young player is already setting records, including being the youngest goalscorer in Champions League history for a winning goal against Inter Milan at the age of 17. An elite athlete on the precipice of legend-status, Fati was the perfect choice to represent Yunmai, and we're proud to have him as a representative of Yunmai's massage guns.
and we're proud to have him as a representative of Yunmai's massage guns.
The Milestones
Media Gallery
Hear the voice from the media talking about Yunmai.
YunmaiAthletes
The Pros know how to recover their bodies with Yunmai.